Contactez-moi / Contact me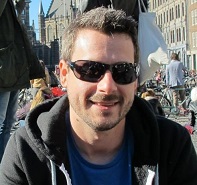 Bonjour,

mon nom est Erik Laliberté et j'habite présentement Montréal, au Canada. Je suis ouvert à des contrats d'analyse/gestion de projet et de développement au Canada et à l'étranger (à distance ou sur place). Svp me contacter par courriel ou sur Linked In et je vous reviendrez rapidement.
Hi,

my name is Erik Laliberté and I am currently living in Montreal, Canada. I am opened to contracts and jobs anywhere in Canada or anywhere else (either remotely or on-site). Simply contact me by email or linked in and I will get back to you quickly.
Thank you / Merci,